Recipes
If you have SIBO (small intestine bacterial overgrowth) you know how hard it can be to find yummy "legal" foods. I recently found Samantha B. Johnson and love some of her suggestions! These meatballs are fabulous! If you are Sulfur sensitive you won't want to do the wrap or dipping sauce, but the meatball is still yum by itself. Try coconut oil instead! The meal itself is Gluten Free as well as SIBO legal! Enjoy.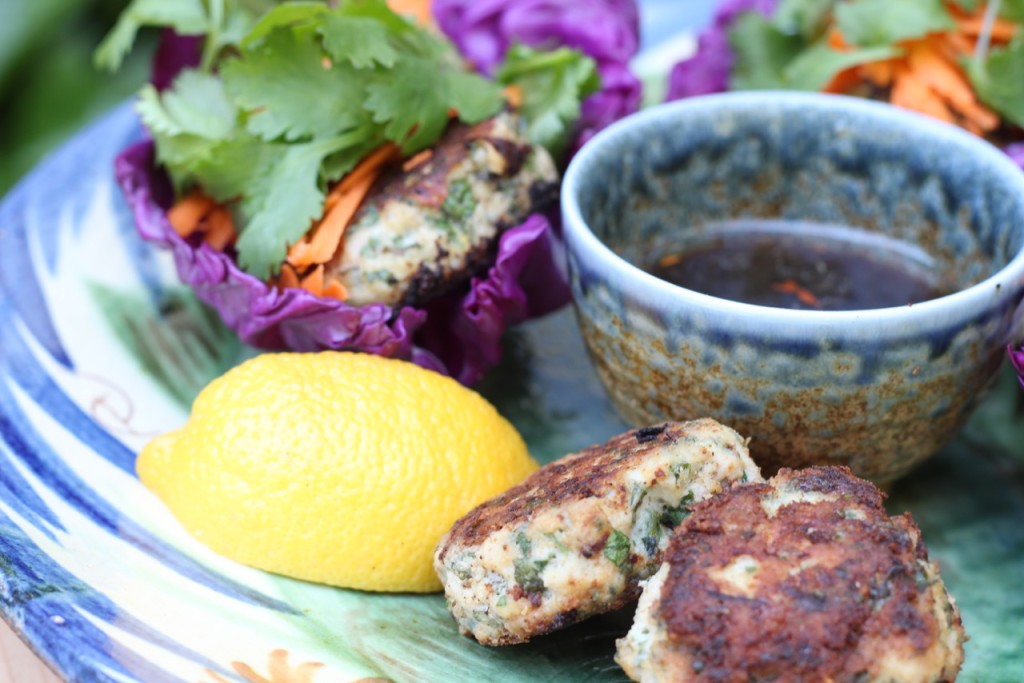 Meat Balls:

¾ lb Chicken breast ground

½ cup almond flour

1 egg

1 tbsp Fish Sauce

½ tbsp Lime juice

1 tbsp coconut aminos

¼ cup minced Basil

⅛ cup Mint

¼ cup Cilantro

Pinch red pepper flakes

For Cooking:

Garlic infused sesame oil
Wrap ingredients:

Red cabbage outer leaves

1 Carrot

Cilantro
2 tsp Fish Sauce

2 tsp Lime juice

2 tsp coconut aminos

2 tsp garlic infused sesame oil
Add all meatball ingredients into a bowl and mix well with a long spoon

Heat skillet to med-high and add 2 tbsp garlic infused sesame oil

Form chicken into golf size balls and add to pre-warmed skillet

Let meat ball brown on the one side then flip and let brown on the other side flattening them a little bit once you have flipped them

Serve in a cabbage leaf with shredded carrots and cilantro. Don't forget to try the dipping sauce!